Our site is optimized for today's modern browsers. To fully benefit from our site's features, please download the latest version of either:
News
Martinez, Rhodes named Honorable Mention All-Americans
AJV, Programs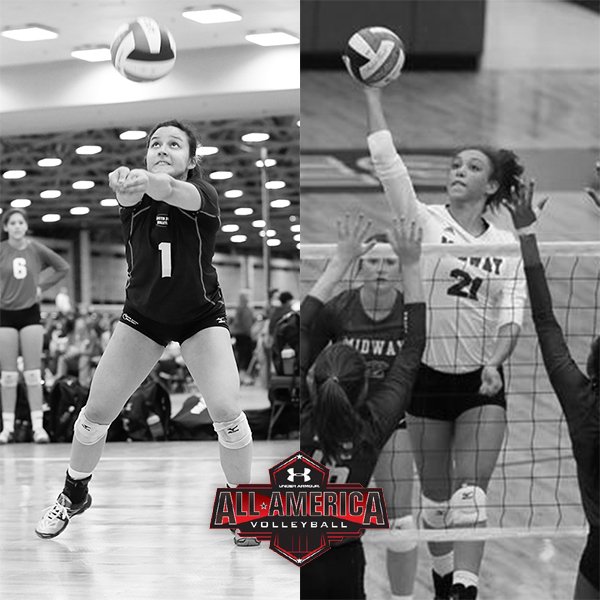 Gabbi Martinez and Avery Rhodes (both 18 Miz) were named Honorable Mention Under Armour All-Americans. More than 600 high school seniors were nominated, and only 150 were named All-America or Honorable Mention All-Americans.

The 600+ nominations were once again a record number for the program, resulting in 150 All-America and Honorable Mention All-Americans. The nominees were narrowed down by the Under Armour Girls High School All-America Committee. 
Gabbi is committed to Marquette, while Avery will play at Iowa State. We're looking forward to see what they do with their final club season!