Our site is optimized for today's modern browsers. To fully benefit from our site's features, please download the latest version of either:
News
Keith, Berg win TAPPS state championships
AJV
Two AJV athletes and one AJV coach captured TAPPS State Championships last weekend. Congratulations to all three on outstanding seasons!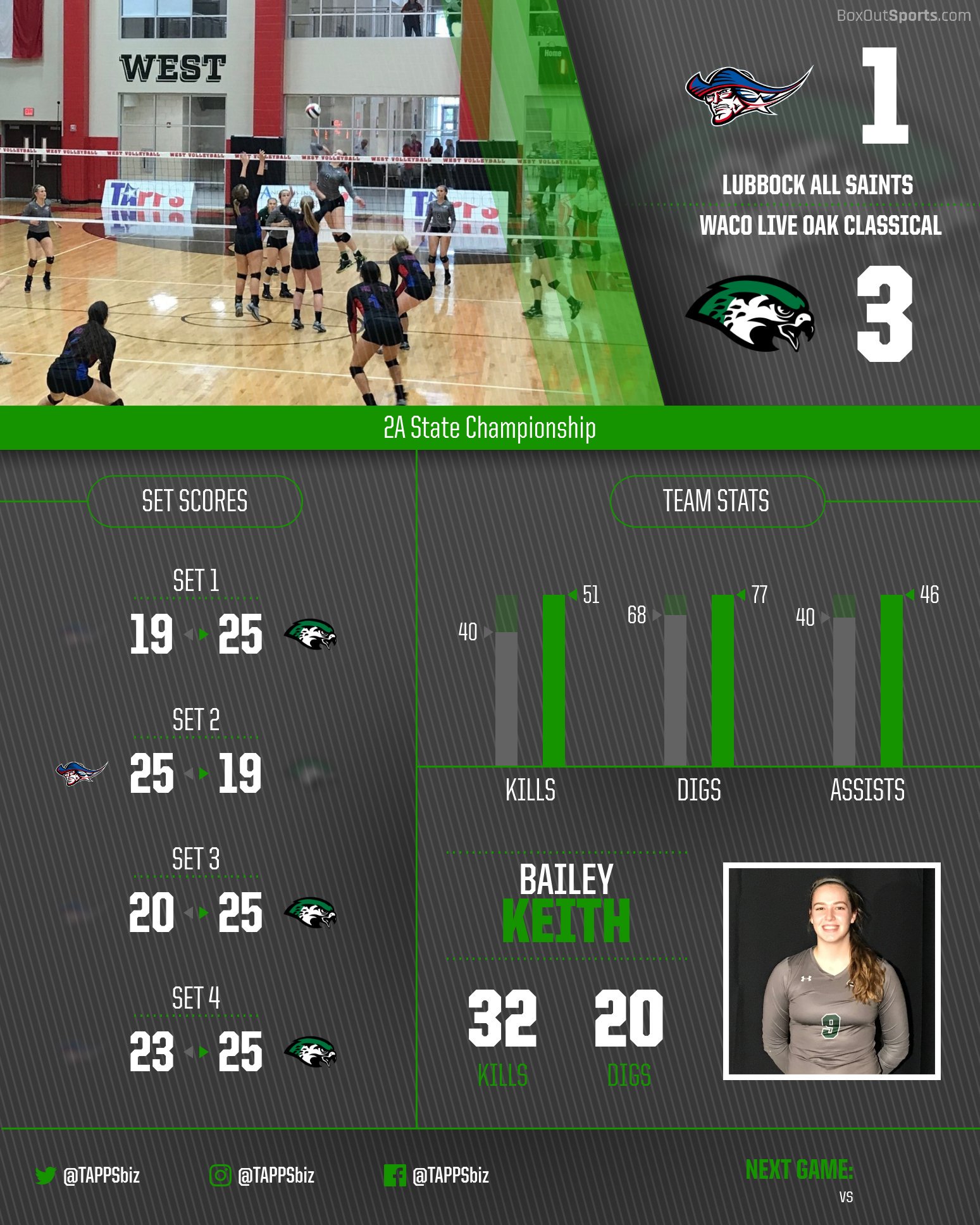 Bailey Keith (18 Molten) and her Live Oak teammates topped Lubbock All Saints for the 2A State Championship title. Bailey had 32 kills and 20 digs in the match!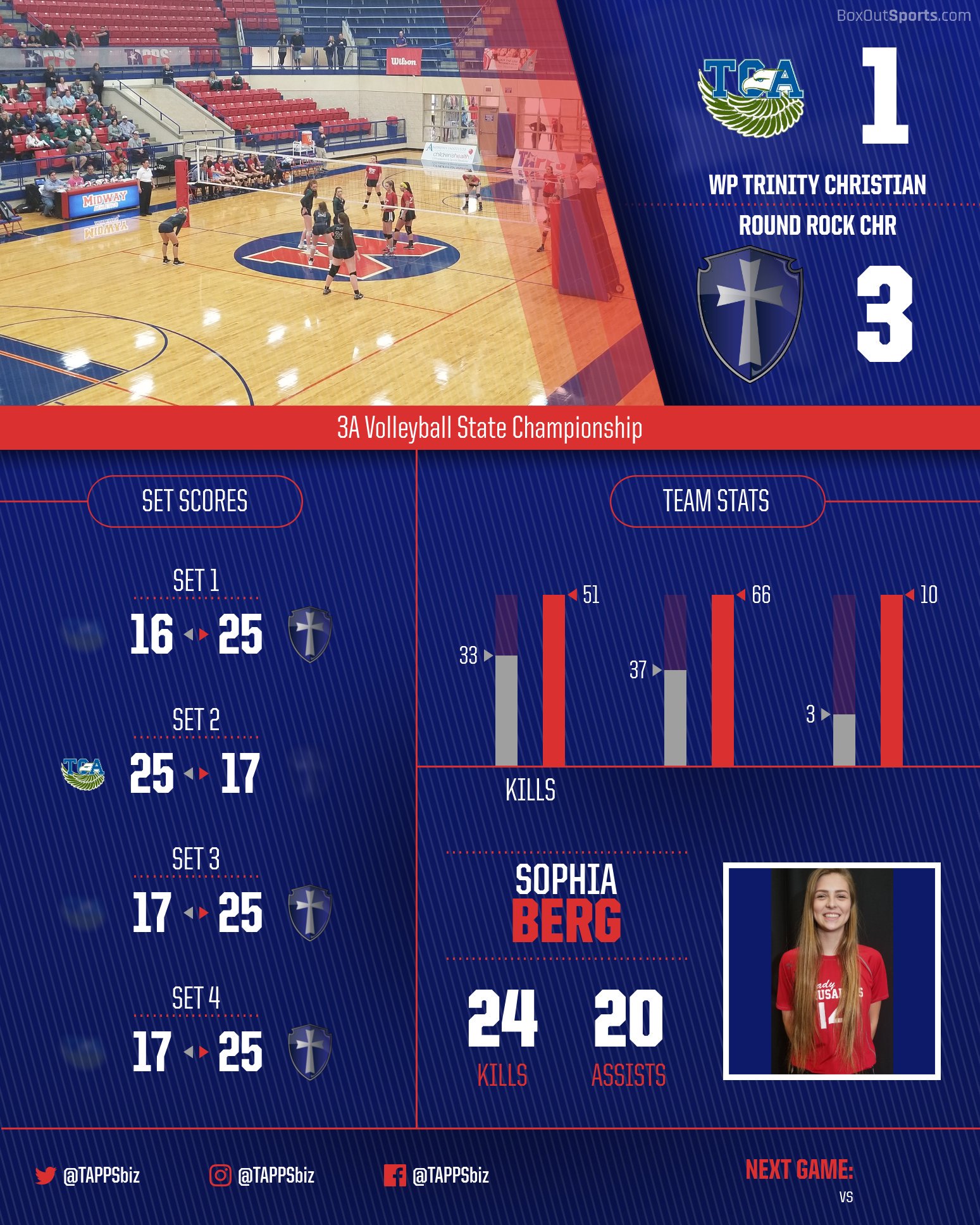 Sophia Berg (18 Molten) and coach Doug Keyser (13 Molten HC) took down WP Trinity Christian for the 3A State Championship title. Sophia had 24 kills in the championship match!

Watch their pre-game interviews: 
Hear what Sophia Berg and Maggie Schlueter of @RRCAthletics had to say about their upcoming 3A Volleyball State Semifinal Match today! pic.twitter.com/bTgdvlSdUD

— TAPPS (@TAPPSbiz) November 10, 2017
Pre game interview with players @brkeith16 and Kathryn Baker of @LOCSAthletics pic.twitter.com/NslyrtGnfq

— TAPPS (@TAPPSbiz) November 10, 2017